Designing a High Voltage Power Supply for Nixie Tube Projects
2014-05-04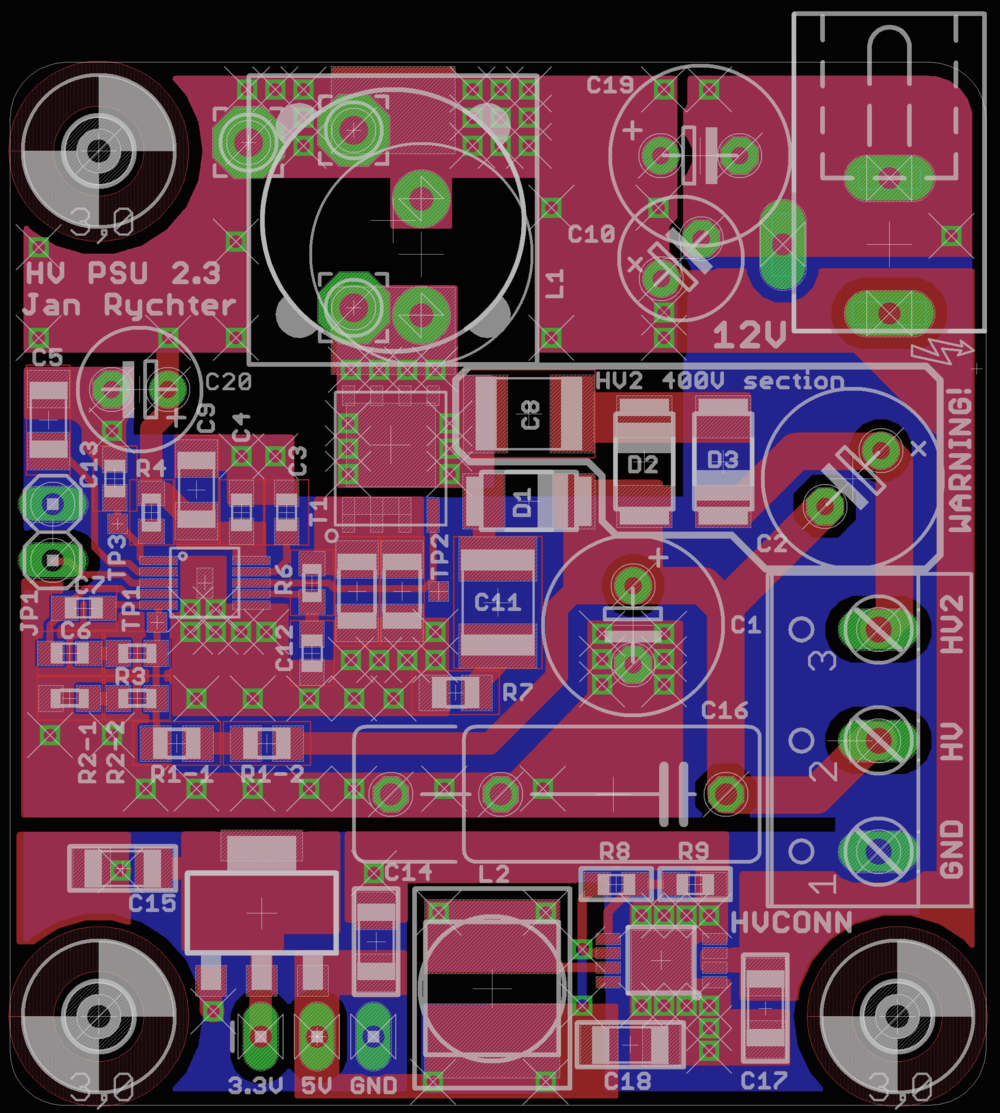 I've posted a page describing the design of a HV PSU (High-Voltage Power Supply) that generates up to 220V from a 12V input. In addition to that, it also provides 2*Vout (so, up to 440V, for dekatrons), and two outputs for powering digital logic: 5V and 3.3V. The primary HV boost circuit reaches 88% efficiency when going from 12V to 185V at 55mA, with a 3% output ripple.
The version I'm posting online is not perfect, but works quite well in a number of my projects. I decided I'd rather publish it as it is now rather than keep it locked forever.
It is published as Open-Source Hardware, to be used however one likes. All source design files are provided. It's my way of paying back: I learned a lot from looking at other designs and by asking questions, so now it's time to give back.
---
Comments