Home Page
Projects and Interesting Things
Contact me
Via E-mail at jan@rychter.com
You may follow me on Twitter: @jrychter
LinkedIn page — but please don't try to add me, unless we know each other. I only add people I know well enough to recommend to other people.
I don't do Facebook or Google+ (I decided it was a waste of time).
Who am I?
Hardware Hacker
I enjoy building things. I design and build electronic devices, usually involving some sort of microcontroller (TI MSP430, Freescale Kinetis L and K, based on ARM Cortex M0+ or ARM Cortex M4 cores). I also do analog and mixed-signal projects.
Software Developer
Contributed to a number of open-source projects, including INN (news server), Linux kernel, CMU Common Lisp (CMUCL), XEmacs, Weblocks. I regularly write software, mostly in Clojure, C, Perl, and various dialects of assembly (x86-64, ARM Thumb-2) these days.
Entrepreneur
I am currently a co-founder and CTO at Fablo. We built:
Fablitics.com: Friendly E-commerce Intelligence, or business analytics in real-time. A tool to measure and improve online store performance.
Shopimate.com: A complete real-time search & upselling solution for enterprise e-commerce.
Aleph Vision: Management cockpit and a real-time decision support system for large volumes of information.
Previously, I co-founded Sentivision (IPTV software and hardware, company grew to >45 people and took an investment from SONY). Before that, I created RG Studio, a software development and consulting company (later sold). Earlier, I also created the ICM Networking Group at the Warsaw University, which took responsibility for the university wide-area network.
Leader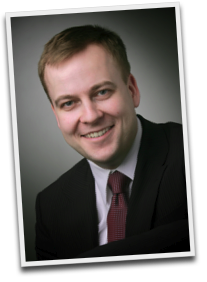 Designed and managed the creation of software and mixed hardware/software systems such as STB (Set-Top Box) Devices, embedded firmware for VOD systems, H.264/AVC Decoder Software for Texas Instruments DSP processors, Video-on-demand System Middleware, Warsaw University Publication Database, Warsaw University E-mail system.