GTD apps for the Mac: a subjective review
2009-09-02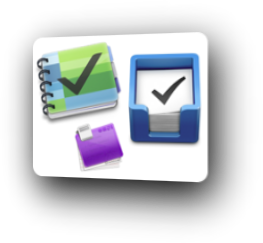 Having tried all major GTD apps for the Mac I thought I'd summarize my thoughts. While many people try to compare features, I would like to concentrate on a more subjective review. After all, a GTD app is something you use on a daily basis, so it isn't just tables with features that matter.
Since I used all major GTD apps on the Mac extensively (e.g. I moved my entire life into each of them in turn), I think I'm qualified to form an opinion.
There are three major contenders in the Mac OS native application GTD arena:
* OmniFocus
* Things
* The Hit List
There used to be iGTD as well — but it has been discontinued now that its developer joined Cultured Code and works on Things. I used iGTD a long time ago, but found it too heavy on features and too crash-prone.
I should also probably mention TaskPaper, which while cool, isn't really a full-blown GTD app.
Let's go through each of the three in turn.
OmniFocus (The Omni Group) is the most mature of the apps. It was clearly developed with lots of user feedback. It is quite complex, with lots of user interface. However, I found that I'm spending lots of time on the mechanics of managing tasks instead of actually doing stuff. There is lots of clicking, tabbing and cursoring around to be had in OmniFocus. Plus there is that ubuquitous Omni inspector thing, which some people love and some people hate. I fall in the second category. I don't like multiple window apps.
Things is carefully designed to look nice, which scores it a lot of marketing points. It also seems simple to use. I jumped onto it with enthusiasm, also buying the Things Touch iPhone app. But after several weeks problems became apparent. First, Things forces a structure upon you and that structure isn't very well designed. There are projects, areas and "focuses", which don't really complement each other. In theory, Projects are for ordered, sequential lists of tasks, Areas for single-shot tasks and Focuses cut across them, letting you see which tasks you have to do immediately and which can wait. But if this is so, why can't I schedule a task in a project to be done in the future?
The biggest problem with Things might seem inconsequential unless you realize this happens dozens of times a day. Let's say I have a task in my Inbox. I know it belongs to a project and I need to start it today. I can either drag it to a project or drag it to "Today", but in either case the task will disappear from my Inbox. I then have to hunt it down again, searching for it. This is a complete showstopper problem.
Until very recently Things also had no keyboard support at all — even the tabbing order seemed wrong. This has been improved in recent versions, but it is clear the developers never use the app without a mouse.
Things Touch was nice until I filled it with tasks. Then it became so slow that it was virtually useless. Unreliable syncing didn't help either.
I then tried The Hit List — and after an hour moved my life into it and never looked back. It isn't perfect, but it gets most things right. Here's what I really like about the app, all of this is in contrast to the others:
* In the Inbox, you can drag things to "Today" and they still remain in the Inbox, which lets you then assign them to projects,
* There are lists and folders. You can use these lists as projects, areas, shopping lists, anything you want. No artificial distinction into "Areas" and "Projects".
* Smart Folders let you organize tasks your own way (I have a "Stale tasks" smart folder that picks up untouched stale things for review).
* Insanely great keyboard support. Navigate to a task, press "F", and then type several letters from any of your project names, press enter and your task gets moved. Similarly for jumping to projects, use "G" and type any subsequence of characters of your project's name. I wish all apps had this nailed down so well.
* Great interface for repeating tasks. Press "Cmd-R" on a task, type "every week" and the task becomes a repeating one.
* Tabs that let you keep frequently used views easily accessible.
* Auto-suggested tags that really work (surprisingly).
Overall feeling after several weeks of usage was that I was on top of things. I could manage my tasks easily without spending too much time on the mechanics of it.
The Hit List seems to contain everything I wanted from OmniFocus, but with a much better interface. I just hope the author will keep improving it very carefully, without implementing every feature people ask for. In GTD apps, streamlined interface and usability are more important than features!
Roughly quoting Merlin Mann (43Folders.com): "asking which GTD app is better is like asking if mustard is better than ketchup". Those are subjective choices, hence my subjective review.
---
Comments